A Passion For The Finer Things: Walk-In Humidor Rooms.
Genuwine Cellars is passionate about the finer things in life: First Growth Bordeaux, rare Cognac, Michelin-starred restaurants, and of course, fine cigars. Our CEO shares a love of cigars nearly equal to his love of fine wine, and as a result, has made our firm a leader in the production of built-in humidor rooms.
Premium Custom Humidor Rooms
By employing premium Spanish Cedar to the interior paneling, drawers, and shelves of our custom-crafted humidors, Genuwine Cellars provides the perfect environment to mature your tobacco collection. Each of our custom humidors includes a microprocessor-based electronic humidification system with a humidity display. Humidor exteriors can be finished in any assortment of approved wood species and finishes. All walk-in humidor rooms are custom-made and crafted to your exact specifications.
A custom humidor cabinet nested inside a Genuwine wine cellar is literally a controlled environment within a controlled, sealed environment.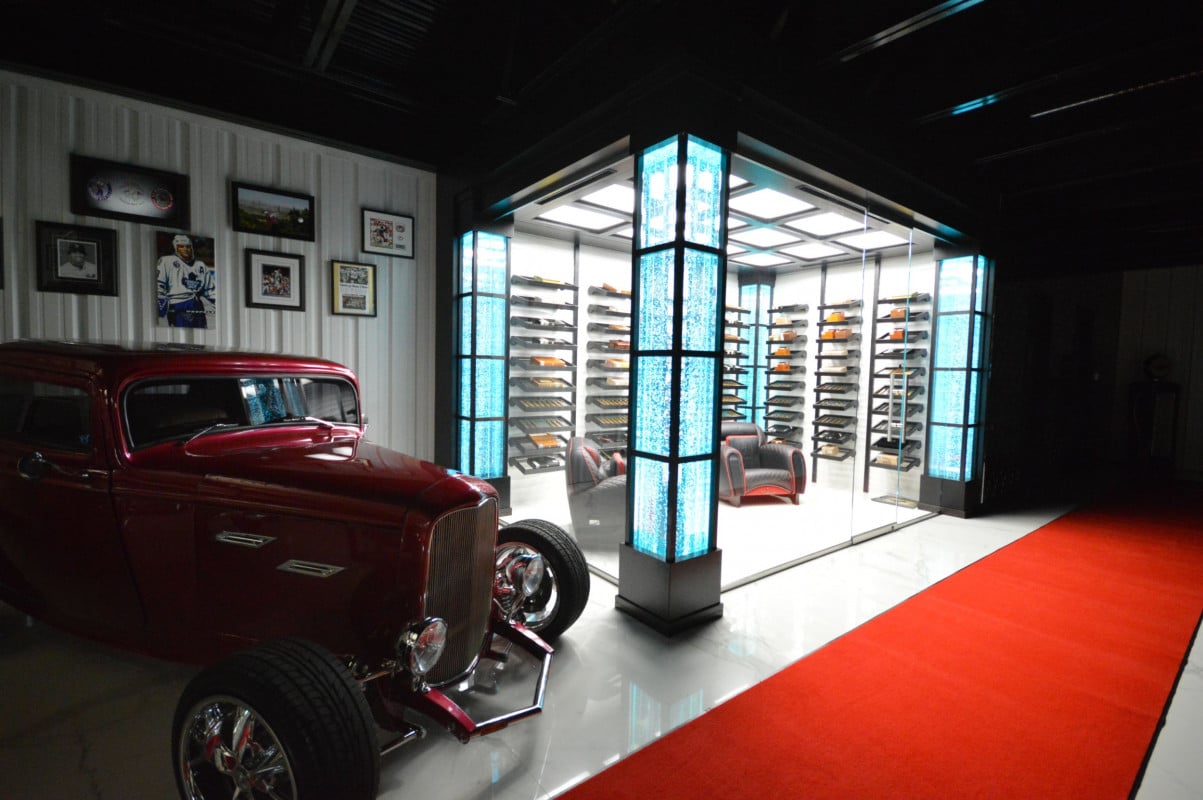 Elevate The Design Of A Wine Cellar With A Cigar Humidor
There is nothing quite like the experience of stepping into a walk-in humidor room. The aroma of cedar and cigars fills the air, and the sight of rows upon rows of carefully curated cigars is a true sight to behold. For those who have a passion for the finer things in life, a walk-in cigar humidor room is an ultimate luxury.
Elevate your cigar storage with our commercial cigar humidor, crafted for connoisseurs who appreciate quality and class.
Choose The Right Humidor Type And Design With Our Design Experts
Adding a cigar humidor to your wine cellar is a great way to elevate the design and functionality of the space. Not only will it provide a convenient and stylish storage solution for your cigars, but it will add to the overall ambiance of the room. From traditional wooden humidors to modern, sleek designs, there are a variety of options to choose from that will complement any design.
Explore some of our latest creations to our custom minimalist modern wine cellars we have built for wine enthusiasts around the globe.
Frequently Asked Questions about custom humidors
At Genuwine Cellars, we believe that every dream project deserves to be realized. Allow us to bring your ideas to life and create a custom wine cellar that truly reflects your personal style and vision.